Along the West Chichagof-Yakobi Wilderness
On July 18th, my expedition partner Nathaniel Stephens and myself will undertake an 11-day kayak expedition following the pacific coast of the Chichagof Island. Our journey will start in Juneau where we will take the ferry to Sitka. From there we will voyage our way north to Hoonah. This 140 miles journey through Alaska's pristine waters will have us follow the West Chichagof-Yakobi Wilderness. We will pass south of the Kruzof Island, around the Yakobi Island, through the South Iniah Passage, South of the Lemesurier Island and finally around the famous Point Adolphus.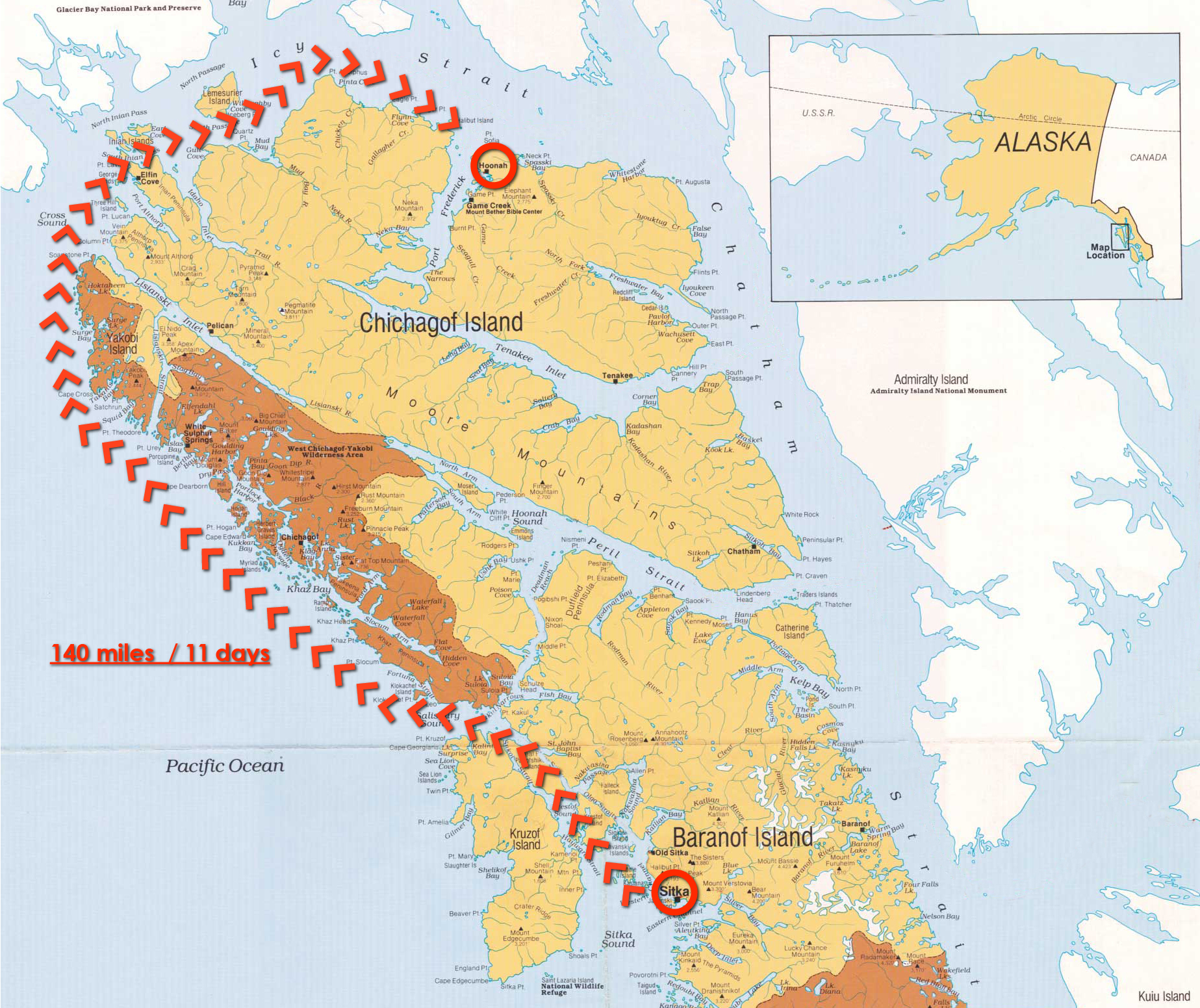 The West Chichagof-Yakobi Wilderness is part of the Tongass National Forest, the largest national forest in the United States with most of its area part of the "perhumid rainforest zone, Earth's largest remaining temperate rainforest. Made up primarily of western red cedar, sitka spruce, and western hemlock, the land spreads over thousands of islands and is home to animals that are barely found anywhere else in North America, including a group of brown bears more closely related to polar bears than to other living brown bears.
Besides being of great environmental value, the area is extremely rich in cultural history – more than 10,000 years ago, the  Tlingit people settled here.
Our expedition will be tracked with the Delorme InReach which can be viewed here. We will try to post updates on Twitter, but most likely all the content – photos, videos and stories, will be published upon our return at the beginning of August.
Make sure to connect via Facebook or Twitter to receive the latest dispatches.
This trip wouldn't be possible without the important support from